Since 2009, the West Babylon Alumni Foundation has recognized the exceptional achievements of West Babylon Graduates who have made significant contributions to their profession or society and non-graduates who have made contributions to the betterment of the West Babylon School District and community.
Each year we host an event to honor these individuals who are inducted into the Hall of Fame or are recipients of the Board of Director Awards.
Hall of Fame Nominations Open
We are currently accepting applications for the Hall of Fame. Please download and submit the attached application.
Application Deadline: May 31, 2024
The Hall of Fame Induction and Board of Directors Awards ceremony was held on January 14, 2022. Scroll down for a video of the event. Board of Directors' Award Charles Volpe 2021 Hall…
Hall of Fame Inductees and Board of Director Award Recipients
Show All Class Years
1959
1960
1961
1963
1964
1965
1966
1967
1969
1970
1971
1972
1973
1974
1975
1976
1977
1979
1980
1982
1983
1986
1987
1988
1990
1994
1995
1996
1998
2001
2002
2008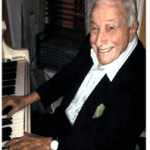 Although Mr. Alesse says he has little memory of the beginning of his musical life, he does recall his mother telling him that one night around midnight, she and his father were awakened by the sound of the family piano.  She said she went to the parlor to find Wally playing…